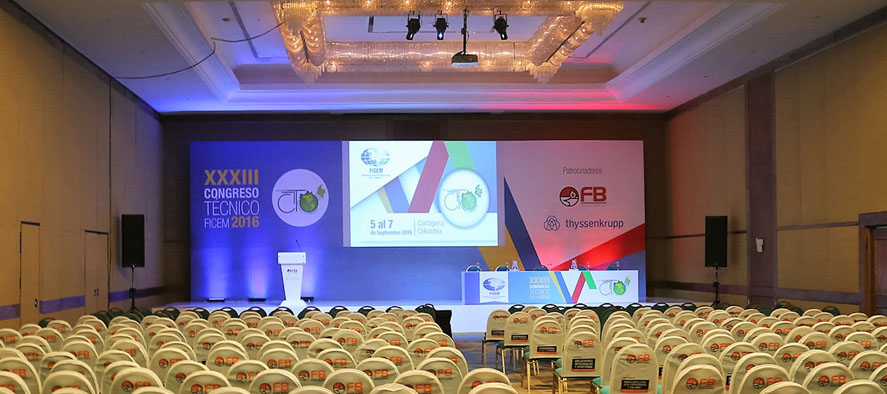 STANDS:
Design, manufacture and installation, according to the needs and requirements of your product or service. The elegance of this striking and ephemeral architecture guarantees public attraction that you want to reach.

STAGING:
We deliver scenography, in keeping the image and status of the proposed event. Transforming the room environment or hall, in a stunning and welcoming place.

3D DESIGN AND PLANIMETRY:
We develop practical and efficient ideas always looking for a customized solution. 3D mapping service for your event: Taking accurate measurements of the space available, can play digitally to supplement the information of your event. It helps to conceptualize the potential of the event, beyond the pictures and drawings in 2D.

SETS:
TV sets for forums and commercial advertising, for photo taking, special effects, props, lighting, screens, atmosphere and art direction. We decorate any room for the shot or scene of commercial, advertisement or catalog for the post-production results desired and required.

MODULES AND COUNTERS:
We have a wide variety of accessories for your stand, so ready to meet your needs Express exhibition. Markers, registration modules, welcome signs, cabinets, bars attention etc.

DECORATION AND ACCESSORIES:
Structures in general, graphics, lighting, flooring, floors, sound, and projection displays, furniture and lounges, interactive games. Cabinets, sideboards, displays, counters, islands, kiosks, among others.

SHOWROOM:
Showrooms designed and developed taking into account the image that your company should project.

STRUCTURES:
Ground support over-suspension lighting installations, sound and stage construction of massive events. We offer tents of various sizes according to the number of attendees, bar and dance floor.